Avocado Oil by Nanoil: Recognize the power of vitamins in hair care
---
Can food have superpowers? It turns out that it can! The proof for that are products that make so-called superfood, which avocado belongs to. This 'superpear' is almighty: made from good fats, lycopene, potassium, vitamin C, E, A as well as B-group vitamins, lutein and zeaxanthin.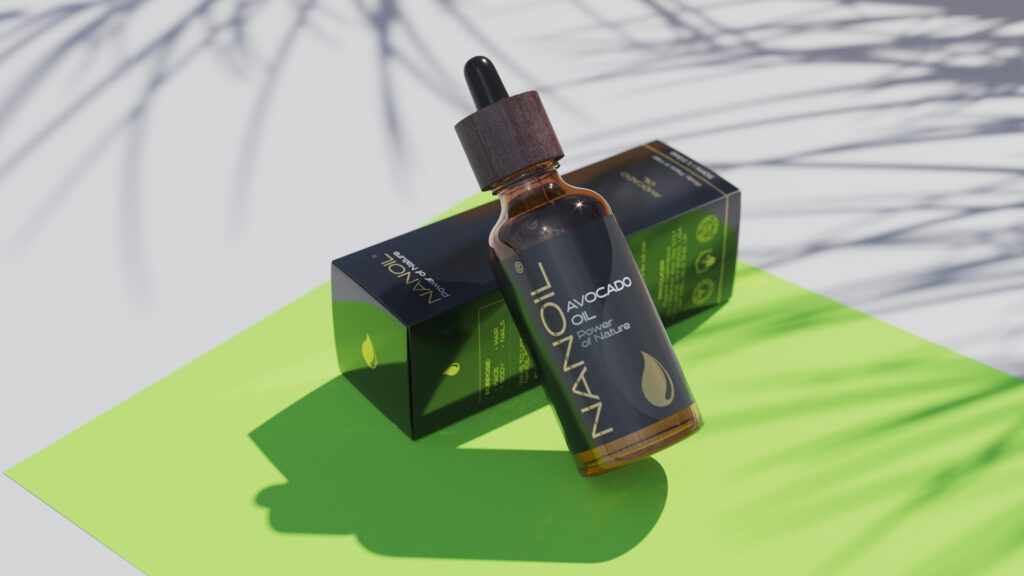 Can a beauty product have superpowers? Of course, it can, especially when it originates from a superfood product. Extracted from avocado flesh oil displays powerful hair, face and body skin conditioning properties – it's a multivitamin essence. Find out how does the best of the best – which is Nanoil Avocado Oil – works.
Nanoil Avocado Oil: Why is it the best?
A good oil is expected to work flawlessly and be made of the finest substances. And this is basically what Avocado Oil by Nanoil is like. It's a pure silicone-free and paraben-free cosmetic. Moreover, this Nanoil product's quality is confirmed by Ecocert. Additionally, Avocado Oil by Nanoil is unrefined and cold-pressed; it means that the oil hides a set of 7 vitamins that the fruit is famous for.
Are you looking for the highest quality avocado oil? Reach for the 7 vitamins oil – Avocado Oil by Nanoil.
Nanoil Avocado Oil: Components
A-B-D-E-H-K-PP is the 'youth code' made of vitamins offered by avocado. Apart from them, this green fruit also contains B-group vitamins: B1, B2, B3, B6. What can your hair and skin win thanks to them?
B-group vitamins – the lack of them leads to excessive hair loss. It may cause premature graying.
Vitamin A – when it's level is adequate, you can notice accelerated hair growth. Also, this vitamin is responsible for providing hair protection against adverse external factors.
Vitamin E – the lack of this vitamin may lead to fast skin roughness and premature skin aging. Moreover, it has a big influence on looks, state and proper hair growth.
Vitamin D – prevents hair from falling out excessively. It's found essential to deal with so-called seasonal hair loss.
Vitamin H – invaluable in hair and fingernail care biotin that maintains proper functioning of sebaceous glands and ensures youthful look.
Vitamin K – essential in hair follicle reinforcement.
Vitamin PP (niacin) – crucial for hair care since it's responsible for hair growth. It's necessary to fight back hair loss.
Precious fatty acids that avocado oil contains, which task is to maintain life processes of cells to be carried out smoothly, the presence of folic acid as well as an array of minerals boost the oil's beauty benefits. All of this makes Nanoil Avocado Oil an effective remedy for skin, hair and fingernail problems.
Nanoil Avocado Oil: Action
Prevents dehydration of hair and epidermis.
Regenerates weak and damaged fingernails.
Smooths skin out and increases its elasticity.
Is a source of natural antioxidants.
Has a strong anti-ageing effect, irons existing wrinkles.
Combats skin discolorations.
Contains natural SPF 4.
Regenerates, intensifies shine and smooths out hair.
Heals up epidermis and skin injuries.
Reinforces natural protective barrier of skin.
Perfect for sensitive and atopic skin.
Nanoil Avocado Oil: Comments
Avocado Oil by Nanoil receives enthusiastic reviews. In no time does it become a body and hair legend. Alike the remaining 5 beauty oils by Nanoil, Avocado Oil is recognized as a favorite cosmetic of those who gave natural oils a try. Apart from being perfectly suitable for hair oil treatment, Avocado Oil is equally effective at improving state of body, face and fingernails.
Do you want to give Nanoil Avocado Oil a try? Visit the official website.