Simple ways for a new hairstyle without cutting your hair.
---
New haircut? Why not! But what if you do not want to shorten or cut your hair? Do not worry, because there are easier ways for a new hairstyle. See how to make a fake bob, style your bangs, do a new parting, apply extensions.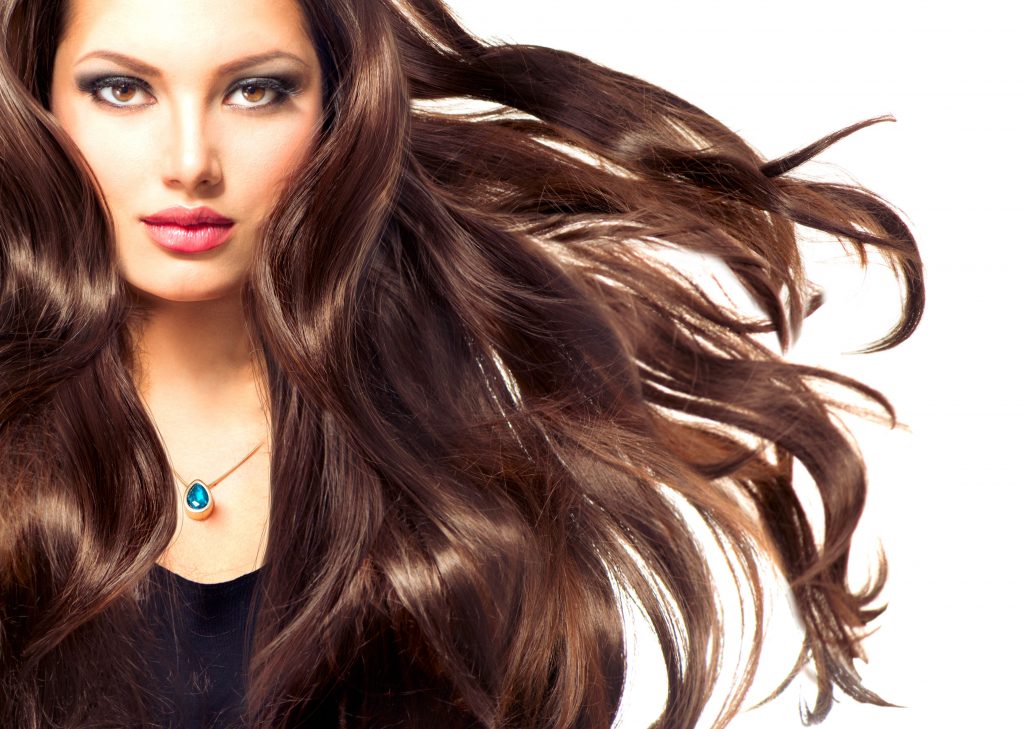 Fake bob is a very fashionable hairstyle. It is recommended for all, regardless of the shape of the face. If you like to look trendy, and you have long hair and do not want to cut it, then explore a reliable method that will help you with such a hairdo. First of all, tie your hair on the neck in a loose ponytail, then roll up the end to the inside and hide under the hair. Secure any outstanding wisps with bobby pins. Your fake bob is ready! A variation on this hairstyle is a fake lob. Start by creating gentle waves on your hair.
Next, tie it in a ponytail and then roll it up and pin in a few bobby pins at the neck. You can pull out a few strands, to add your hairdo some lightweight.
Bangs look great on everybody. Unfortunately, not all of us can afford to drastically cut styling. What can you do? It is very simple. At the top of the head, create a bun. Do not wrap loosely outstanding strands. Comb them forward to cover up your forehead to create a fringe. However, if you do not like the bangs, brush your hair to the back and spray with a hairspray or apply some mousse to secure the hairdo. Longer strands secure with bobby pins in the back of your head.
Did you know that parting your hair to the left or right side can dramatically change your appearance? You will also look good when you do part it in the middle of the head. However, if you brush your hair to the other side than usually, your hair will gain volume, and it will be raised at the base. Additionally, you will gain more volume if you apply hair extensions. Make sure to have it done in a professional salon. Only then, will you have the confidence that your hair will not be burdened, and hair follicles will not be damaged. You can attach strands of different colours – so you can achieve a three-dimensional effect.
Change the nature of the hairstyle. If, until now, you usually wore long, sleek hair, this time try to achieve a careless-looking hairdo. Furthermore, instead of using a curling iron, reach for a straightener. Your curls and waves will look original and beautiful. Do not forget about accessories and ornaments. Feel free to put on a hairband, attach a few clips or add colourful ribbons. Do not hesitate to experiment.