Blonde hair oiling – a handful of useful tips
---
Blonde hair requires special care. Bleaching disrupts the hair structure, strongly dries and increases its porosity. In consequence, our strands become coarse, stiff and brittle. Unfortunately, hair conditioners are not strong enough to nourish hair damaged due to bleaching. They can only slightly improve its look, but only until the next wash. The only hope for blonde, weakened hair is oiling with the use of appropriately chosen oils.
Hair oiling is an extremely easy treatment, that does not take too much time and provides incredible effects to damaged hair.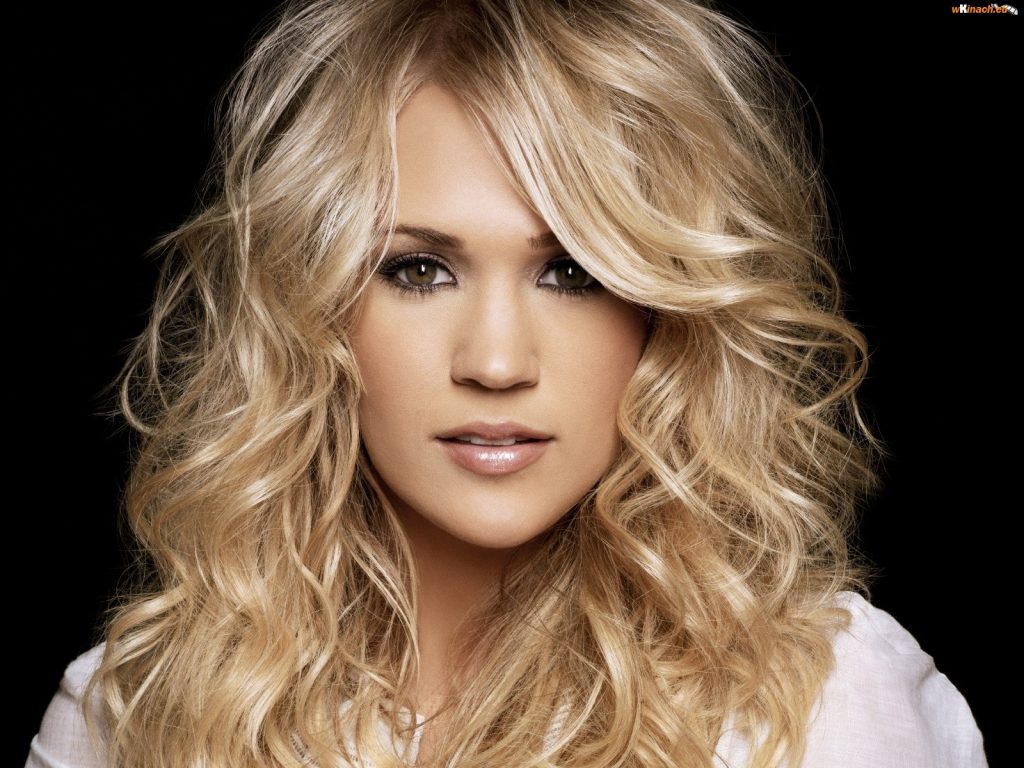 Of course, not only girls with blonde can oil their hair, ginger or dark shades can do it as well. However, when it comes to blonde hair, there are more strict rules that must be followed.
1. Blonde hair does not like every type of oils
Because of the fact that all oils are derived from plants and seeds – some of them can have colouring properties. As fas as dark hair is considered, it would not be visible. However, when it comes to blondes, they could change the shade (not necessarily to the one we will like).
In order to avoid such unpleasant surprises, blonde hair girls should never use amla, brahmi, rosemary and castor oil.
2. Choosing the proper oil
Blonde hair is very dry and with frequent bleaching, even burnt, due to chemical substances contained in the dyes. It has the tendency to become poofy, falling out, being coarse and definitely lack moisture. The cuticle layer of such hair type is loose. This is why women with blonde colour usually have high porosity hair (if not on the entire length – then definitely on the ends). Therefore, they should reach for oils intended for such hair types and those are:
evening primrose oil
linseed oil
sunflower oil
hemp oil
rose hips oil
watermelon seed oil
corn oil
grape seed oil
pumpkin seed oil
black seed oil
The above mentioned oils can be use separately as well as mixed together (in different proportions), combined two or more.
3. What is more, you can also reach for oils available in drugstores
Such as: Sheer Blonde John Frieda, Farouk. Kardashian Beauty. Black Seed Oil, Kerastase Elixir Ultime, Oleo-Complexe, Bioelixire Argan Oil, Moroccanoil Treatment Light. However, you must remember that not all oils available in drugstores are suitable for applying on scalp. Nevertheless, they will be perfect for daily styling and as a protective serum for hair ends.
4. Hair oiling – choosing the proper method
Due to the fact that the maintenance of blonde hair is rather demanding, especially when it comes to nourishing and moisturising, oil must always be applied on damp wisps. Then, the cuticles are slightly raised and absorb oil much better. Furthermore, strands can be dampen just with water or a special, homemade mist – brewed chamomile or a horsetail infusion.
Oil of your preference must be kept on hair for a minimum of 30 minutes. When it comes to extremely damaged strands, there is a principle that the longer we keep it on our hair and scalp, the better. Additionally, even better results can be achieved thanks to a few-minute scalp massage performed when oiling. This procedure will improve blood circulation and increase the absorbability of oil into the hair bulbs. Consequently, it stimulates them to work.
5. Washing oils off
In the case of blonde hair, it is necessary to nourish it after oiling. Therefore, before rinsing oil off – apply a hair conditioner (the best product will be natural, free of silicones, parabens and SLS and SLES). Moreover, if you want the conditioner to be better absorbed, dampen your wisps with the use of the same mist you applied before oiling. What is more, hair conditioner has another very useful feature – it will emulsify your oil, thanks to which it will be easier to wash off wisps. Next, make sure to use a gentle shampoo (you might as well use a baby shampoo) to wash everything off.
6. Care after washing hair
This care is also extremely important. After washing your strands, never forget to apply the conditioner once more. It can be a leave-in mist that does not require rinsing, or hair oil appropriately chosen for blonde and dry hair.
After this type of treatment (which can be conducted before each wash) your blonde wisps will gain brilliance, resilience and softness. What is more important, it will grow strong and healthy.
Good luck!